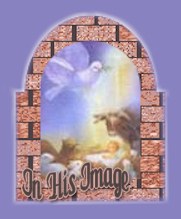 We'd like to here your favorite stories: they could be true-life, funny, serious, jokes (in good taste), etc.
If submitting a story written by someone else, please give credit to author and a link to their site if they have one.

Send your stories to address below!


Christmas Is... (this will take you off site, so a new window will open.)




A Christmas Prayer: Christmas Eve 1881


A Military Family's First Christmas





An Adventure with Grandma


The Meaning of Christmas


Candy: The Christmas Miracle


Mattie Chitzmats


My First True Christmas


The Doll & A White Rose


Twas the Night After Christmas (Farm Boy Style)


Christmas Poem: List for Santa


Christmas Memories


Twas the Night Before Christmas in the 90's


The Christmas Truce


Did you know there is another reindeer besides Rudolph with a funny nose? Most kids know about her because this reindeer is in the Rudolph song: "All of (OLIVE) the other reindeer used to laugh and call him names." Yes, her name's Olive and here is her story...


A Touching Christmas Story


Lest We Forget


A Soldier's Christmas


A Small White Envelope: A Christmas Story


The Night Before Christmas Medley


The Night Before Christmas Technical Style


A Christmas Story
a True Story by Jay Frankston

Murdoch the Blue-haired Ex-elf
This takes you off-site. Be sure to bookmark this page!


Absulum the Reindeer Elf
bookmark this page, or hit the back button to return here


Christmas Lost & Christmas Found
be sure to bookmark our page to get back


Last Chrsitmas in Siberia (an obsolete story)


Christmas Under the Crescent (A Gothic Story)


Do You Know This Story?