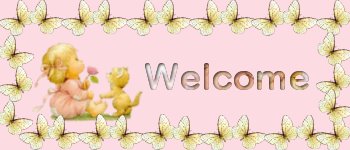 Easter Traditions
How do you celebrate the Easter season? Please take a moment and share with us what you and your family does that brings meaning into the season.




Saturday i start boiling my eggs. For the next day, because we go to church and then we go to the park and hind the eggs in the grass with the church. It is a big thing with our church because we invite the town to come out to help with the ones that don't have anything for Easter.

God bless you and everybody

from my family
greg,linda,selena,sergio

D'aniel's Traditions


Little girl patten leather shoes, white socks and pastel color dresses. Little boys black slacks, white short sleeve shirts. Easter readings at church Easter Sunday morning. A strong Easter message about the blood of Jesus. The real meaning of Easter. D'aniel

Tomb Cake
I make a "Tomb cake" to help my children understand the meaning of easter. I make a layer cake, cut a hole and tunnel out of the bottom layer, frost it and put a cookie in front of the opening. We make a big deal of removing the cookie and seeing that the "tomb" is empty. Amy

Adult Egg Hunt
My mom, age 79, my sisters family of teenagers and our kids in their 20's all come after church and eat dinner. My husband and I have already hidden 50-75 plastic eggs filled with numbered tickets, candy or those state quarters. The "kids" go find them and unload the goodies. Then the kids go hide them for the adults. After we unload our goodies, the tickets are cashed in in ascending order. #1 chooses one of the wrapped gifts or an envelope, then #2, etc. The envelopes include movie tickets or gift certificates or n Easter maze, puzzle, poem or story to be read aloud. We make it a little different each year, but my mom has the most fun. The kids hide the eggs in the trees and everywhere!!! Patti

my easter traditions are not very specail but i sure think they are. One of my favorite thing i love to do when i wake up in the morning around 7:00 or7:30 is open my gifts and share the love with my family and to be thankful that i love my family and they are all here with me. than-you chelsey

Resurrection Cookies
My name is also Annie... I wanted to make a special family tradtion and something meaningful, so every Saturday night we make Resurrrection Cookies and read the story from the bible. It is such a blessing to do this with my son. We have done this every since he was small.
Sunday morning he hunts for the eggs that the Easter Bunny has hidden in the house. Looks through his basket and checks out the cookies in the oven. Then it is off to church. When we come back from church, family and friends gather to eat and visit. The children all go looking for eggs that are hidden outside. Some of the eggs contain candy, notes of prizes or money, or nothing at all. You should watch the children all run to find them. The Prize eggs or money eggs are hidden well. It keeps the kids busy all day looking for them.

My easter terdishon is evary year we go to church and then have easter dinner...Jessica
---
Every Easter I wake up early and go wake my parents up then we go find the eggs then we find presents
from the Easter Bunny. Then we usually go to church then we go to my grammie and grampie's house and
find the eggs there. then we eat a big turkey dinner. We do that every year !!!!!!!!!!!!!! Jennifer


Feeding The Bunny
when i was young my father put a carrot on a chair near of the entry door then the morning it was full of chocolate under the chair and the carrot was eaten by a rabbit So we said that it was a rabbit that come put the chocolate!!! antoine rivard déziel



Hiding Eggs For The Adults
I come from a large and very close family of Aunts, Great Aunts, uncles, great uncles and grand daddies of them all. For an interesting change, we, the kids hid the eggs on the 50 to 80 year old adults. It was the longest egg hunt in history. Stark


Easter, the Italian Way
On Easter morning in our house, we would first wake up and find where the Easter bunny hid our baskets. After everyone found their baskets, we would have a wonderful Italian breakfast that was part of a long-standing family tradition on my father's side. The breakfast consists of colored Easter eggs, of course, a sweet cheesecake called Pot Cheese Pie, proscuitto, fresh mozarella, ricotta salad, hard salami, and cream puffs. I know it sounds bizarre, but it is so delicious! Afterwards, we get dressed in our New Easter outfits and go to church. At around 1:00 PM, we always have a big dinner, consisting of an Italian first course (usually home made raviolis or pasta) with antipasto, then we have a ham dinner with all the trimmings. It's my favorite holiday! Happy Easter to all! Marie


Brittany's Family Tradition
In the morning I wake up early because I am always hyper. And I make unnecessary noises to try to wake my parents. When they do wake up they close our doors and hide the eggs. Then when they are done they come to wake my sisters and brothers then they line us up vertically then they "Ok, Go!!!!" We run then when the eggs are found we look at who has the most then my parents add more to ours to make it even. Then we go to out dinner seats and we find a basket with alot of chocolates and candy. Then we eat Hot Cross Buns. It's the best. Brittany


The Egg & The Cross
I have worked on many retreat weekends and on Sunday morning the breakfast table is decorated with a plastic egg. Inside the egg is the following:

| | |
| --- | --- |
| Object | Symbol of |
| A small piece of wood (end of a match stick works well) | the cross |
| A small nail or carpet tack | the nails from the cross |
| a small rock | the tomb |
| a whole clove (the spice) | the spices used to anoint Jesus |
| a small piece of linen (cheese cloth anything white will work) | the burial shroud |
When all things are emptied from the egg, the egg represents the empty tomb found on the third day. Linda


Easter Hats
When I was a child we always put our hats under our beds for the Easter Bunny to fill. I don't know where the tradition came from but I know that my Mother did this also when she was a child and she is 71 years old. c. crosby

In reply to the easter eggs under the bed tradition. In the 1500's in Germany, the children would make a nest for the easter eggs. The girls would use their bonnets and the boys their hats....Kevin


Decorating Trees
We decorate a small potted Fir tree (the one used at Christmas) with yellow and green decorations that the children have made. At some stage during the Easter weekend we read the Easter story together and talk about the links between Christmas and Easter. Then we get to eat the Easter eggs!! Weston Family


Hiding Easter Hats Under Bed
We always put our hat under our beds for the Easter Bunny to fill with Easter eggs and candy. I have yet to find anyone else who did this and was wondering where the tradition came from? michelle


Easter Eggs With the Grandkids
I happen to love hiding and finding Easter eggs. It was one of the fun things I got to do growing up. Now, I like to let the grandkids help me. I buy the plastic eggs
and the resurrection sleeves. They get to put the sleeves on the eggs and watch me while I put them in the boiling water. Then when they are done, they hang some of them on our trees outside, with Papa's help on the high branches. We also hang them in our windows. Then for Easter Sunday, we make more eggs, filling them with candy before putting the sleeves on, and add them to the eggs the kids will hunt for. This gives them a special treat, but also a good Easter message. annie


Ukrainian Traditional Easter Eggs
Visit my page...Happy Easter From The Sawhooks --be sure to bookmark page or use back button to return
There you will see what Easter really means to me and where the Lord brought me from in my testimony ..
Also see a traditional Easter tradition I have done since I was a child.....raised in the Ukrainian Orthodox Church...I learned many things about the tradition of the country...and I made beautiful Ukrainian Easter eggs....See how to make them and what all the symbols and colors represent...Georgia Sawhook
Jesus Christ is alive and well on the internet.....Christ is RISEN!!!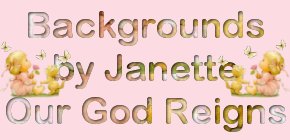 Border by: Victorian Elegance